Welcome to high octane Hell! Can you survive the rush hour, dodging Zeds AND speeding cars?
Jaywalkers will have you dancing your little feet off trying to stay alive in possibly one of the most intense Killing Floor 2 custom maps you have played yet.​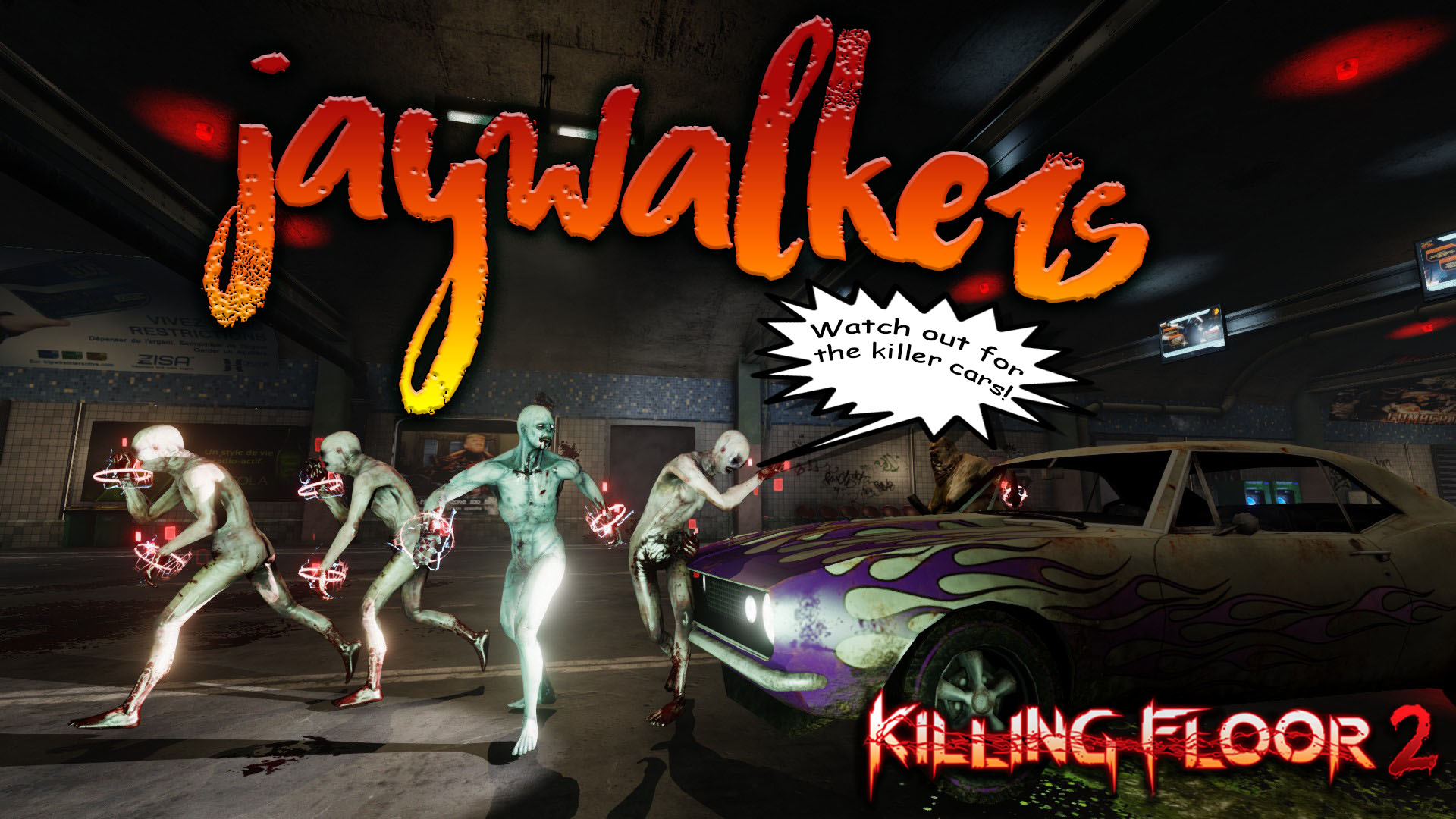 Map features:
- 12 lanes of vehicular death, sending forth cascades of speeding cars to flatten anything in their way!
- Randomized vehicle spawner - Lanes spawn random vehicle types at randomized intervals, each moving at varying speed and dealing damage based on its size and weight.
- Full physics support - Watch Zed get flung across the hood of a sedan, go flying through the air or splatter under the weight of a bus.
- Nobody is safe! - Players and lesser Zed suffer almost certain death if struck by a vehicle - only the largest and strongest specimen can potentially survive.
- Trader safety - players gain death immunity during trader waves and all lanes shut down to prevent cars from passing through.
- Each lane is equipped with red warning lights, indicating when a vehicle is active in that lane.
- A handful of custom artwork textures.
- Numerous custom vehicle sound effects.
- Several minor custom destructible actors to shoot and break.
IMPORTANT NOTES AND HINTS!
* This map is very challenging. Cars move fast and deal HUGE damage to both Zed and players. If you get hit, you most likely die. Always keep an eye out for the red warning lights and try to stay out of those lanes.
* A Zed that dies to a car without first taking damage from a player will not reward any dosh. Because many Zed will die this way, you should expect to generally earn less dosh on this map. Try 'tagging' as many Zeds as you can by hitting them at least once to earn assist dosh.
* Lanes will stop spawning during Boss and Trader waves, but due to the randomized delay sequence, some vehicles may continue spawning for a short period after the trader has opened - death immunity will keep you alive if you get hit by a car at this point, but you will still take damage down to 1 health.