Hello all, I started a map a long *** time ago (2013) called Lego Hell, and it was a mini map based in a bedroom, with tons of legos making up most the obstacles and layout. I hit a snag with it some time ago, where the frame rate became too unplayable. I tried to fix it in a number of ways, but ended up neglecting it for a long time.
Recently when playing it with friends, I tried again, and eventually came up with a fix that improved the frame rate from 25 in certain areas, to 60 or higher.
( In birds-eye view locations, I was able to bring the frame rate up from 15 to 60, without even needing to change any of the art or the quality of whats on screen. It was being cause by having too many anti portals in the map being used to occlude all the meshes. After a certain point, the amount of anti portals rendering will overcome the damage done by polycount, and I suppose this is something I forgot. I realized you can keep all the anti portals you want, but you need to use a Cull Distance on them as if they was a static mesh or any decorative object. After doing this its drastically improved the performance and is at a good compromise. Its possible I can remake the map out of BSP, but that would could take weeks to do and it wouldnt be quite the same. If the frame rate gets as low as it was even after the optimizations I've done when it becomes more complete, I will heavily consider that however.
I have a 770 GTX and an i7 4770k, and I get a pretty high frame rate in most areas and as low as 50-60 in the more open spots. It really depends on zed count in view, static meshes in view, and anti portals being drawn. I'd say comparatively it should be similar to Hillbilly Horror or Steamland at this point, but unlike those maps; my map's average-low frame rate is less common. )
This map is a continuation onto that older version, but is much further along. Its more of an alpha than a beta, but its still very playable at this point so Im treating it as an open project to share. The map is also made up almost entirely of custom content.
It was designed for kiting in mind, but it does also have some camp spots, but they are not going to be as comfortable as what most people are used to. The map is also quite large and is still growing. Most the map is played out on or within lego structures, but there are other structures as well like the dvd cases, rulers, soda cans, bed, and TV shelf. The map currently has over 21,000 lego pieces, which even I cannot wrap my head around. I also should mention I designed this to be brutal on default 32 zed count for HOE.
Map Name:
KF-Blocked In Blocks (It was Lego Hell, The Bedroom Experiment, and now the current title).
Testing Wanted:
Balance/Exploit/Creative Feedback to help make this not only a good map in general, but an ultimate Mini-Map for Killing Floor. Mini-Maps dont have to be a gimmick.
End Goals:
1. Fill the map with lego structures and other objects one may find in some random kid/teens room.
2. Keep the frame rate above 50 as much as possible at the more exposed view points.
3. Retain its difficulty on HOE (was designed to be difficult).
Screenshots: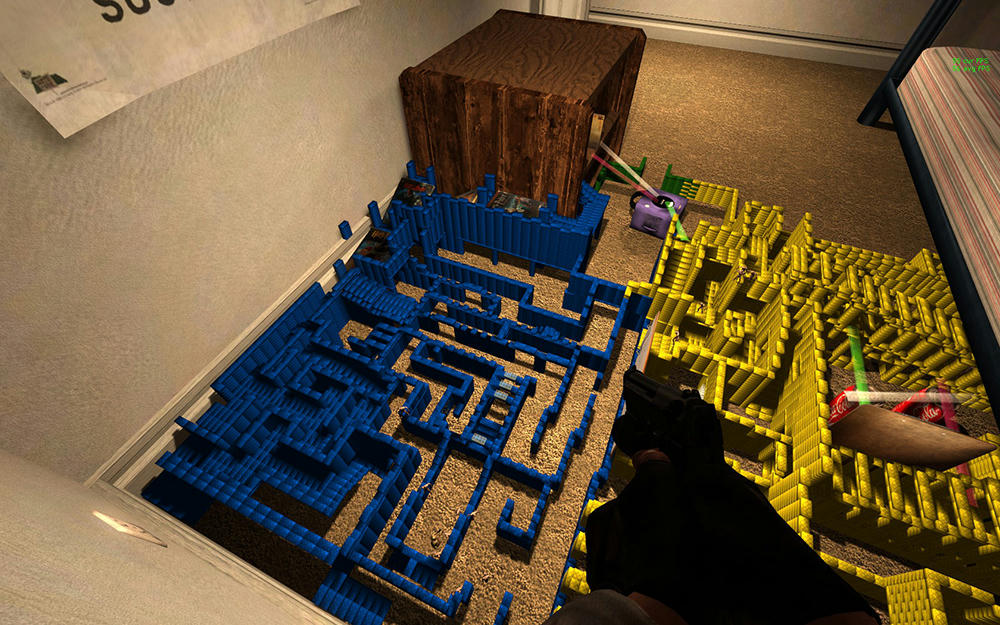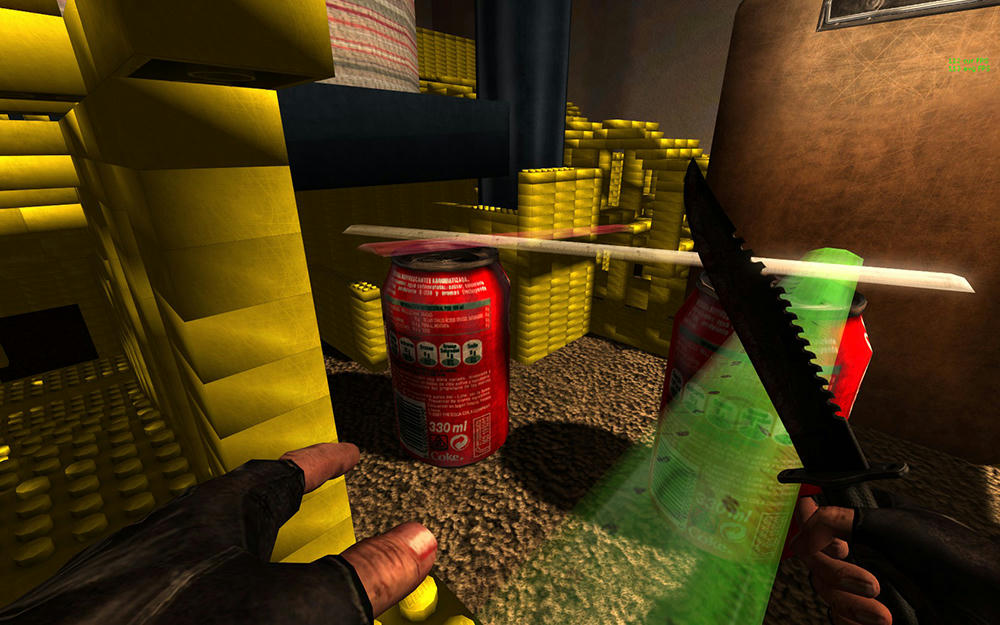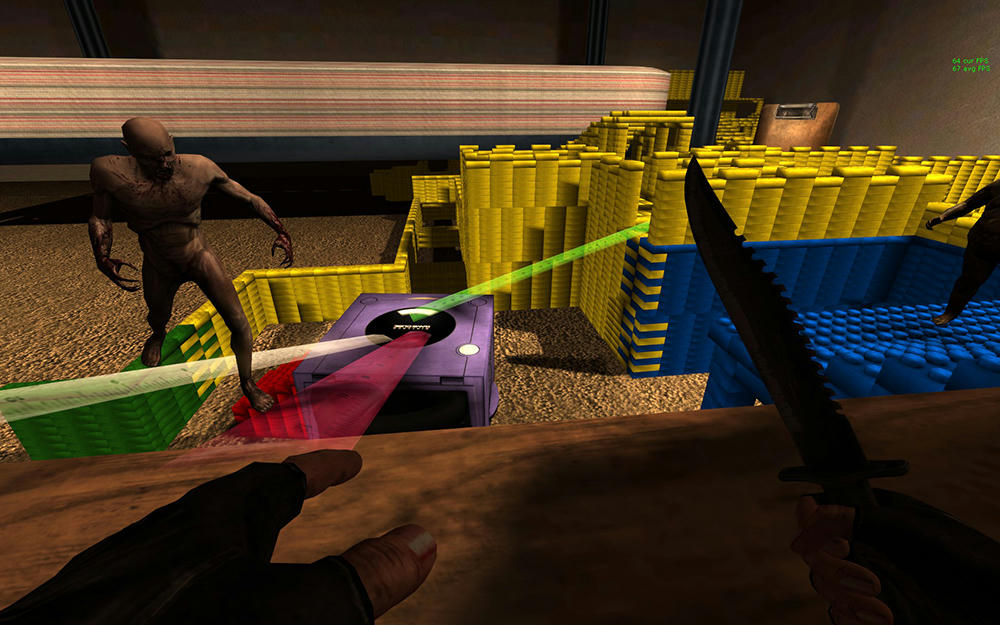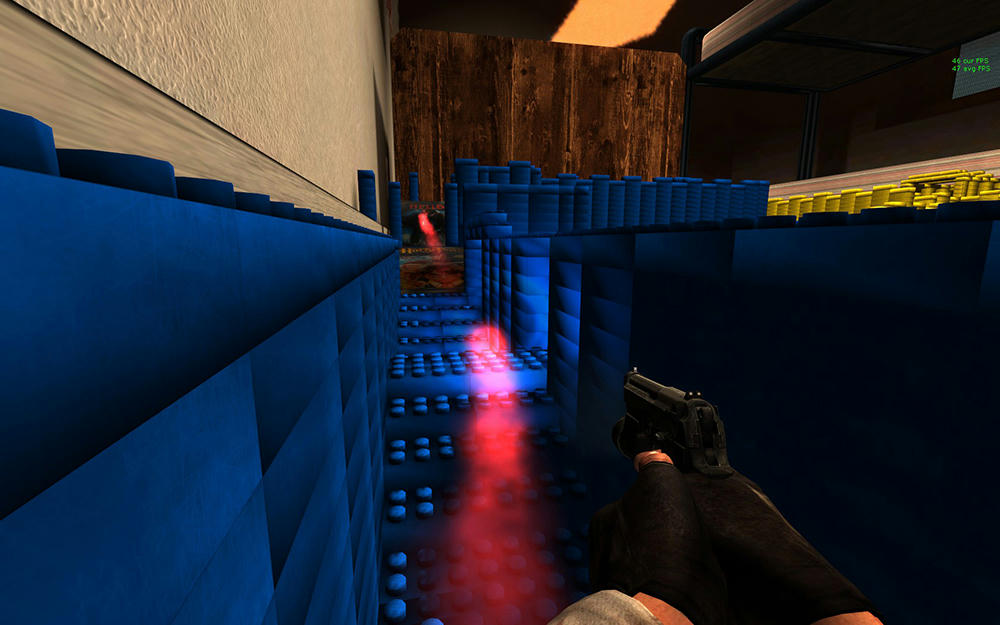 (In case you are wondering, Im not a big fan of Harry Potter dawg, it was more of a coincidence that i used those 2 movies for dvd cases in my map haha.)
Current Version is:
Alpha V1
Download:
https://drive.google.com/file/d/0BwfNFSVhwgqgZi1wZlF5Z2FSSUk/view?usp=sharing
Last edited: