"The historic headbutt that marked the end of France great Zinedine Zidane's international football career is now more than just a memory.
A five-metre-high bronze statue portraying Zidane aiming his shaven head at Italian opponent Marco Materazzi's torso has been erected in front of Paris's Centre Pompidou modern art museum.
Zidane lit up the field playing for Real Madrid and other professional teams and helped France to victory at the 1998 World Cup."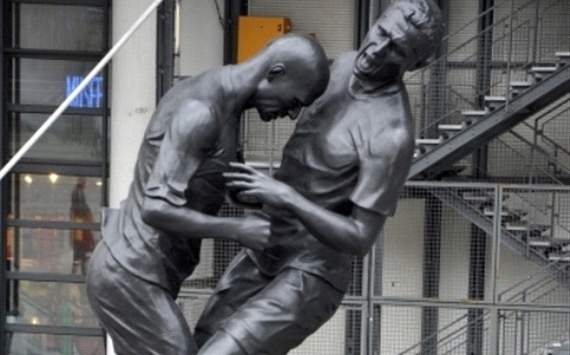 http://www.cbc.ca/news/offbeat/story/2012/09/26/zidane-head-butt-statue-paris.html
Probably the most famous headbutt in all of history.
(Image courtesy of USA Today:
http://www.usatoday.com/sports/mls/...t-zidane-head-butting-paris-museum/57845624/1
)
Last edited: