Kameraden, the 3 SS-Panzer Division 'Totenkopf' is reforming its SS-Panzer Regiment 3 after a short time out due to refitting and rearming and we are looking for mature soldats to fill our ranks! We portray the 9./SS-PzRgt.3 which was a heavy panzer company attached to the SS-Panzer-Regiment 3 and was originally issued Panzerkampfwagen VI 'Tiger' and Panzerkampfwagen mark III's and was a very successful kompanie throughout its operation life.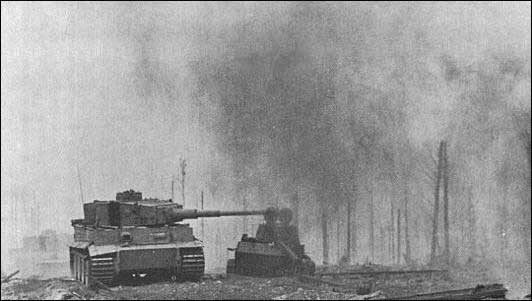 A column of Tigers smash through the soviet lines. Note the destroyed soviet IS2 with its open Mickey Mouse hatches.
We are expressly looking for recruits that are at least 17 years of age and will be willing to attend regular training and patrols, we want recruits that have zeal, fanaticism and a desire to learn and better them selves in struggle to push back the Bolsheviks to gates of Moscow!
We are willing to take on recruits that want to fulfil an infantry role but we are mainly looking for.
Funker's
(radio operators)
Kraftwagenfahrer's
(Tank drivers)
Panzerfuhrer's
(tank commander)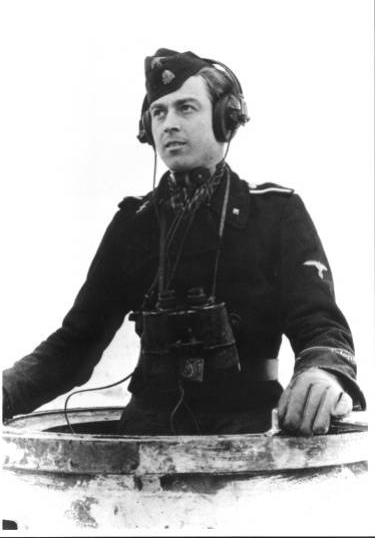 A panzerfuhrer of SS-Panzer Regiment 3 in his commanders position. The pip on his collar tab indicates that he is an ss-schafuhrer.
There aren't many Panzerfuhrer spots open so if you want one act know! We are not necessarily looking for the best players but as long as you are willing to learn and you are interested in the period of time that re-enact then you will be welcomed with open arms.
If you are interested then please contact me via PM on these forums or
xfire: ernstmjc
http://3ssforum.dodart.net/index.php
SS-Untersturmfuhrer Ernst Hoffmann
"Not the glow of success, but the purity of the initiative and the true
dedication to duty determines the value of a soldier"
Last edited: