Testing some crap on the good ole' classic I wasn't about sure possible until the day I installed the SDK (go ahead, laugh at me, LOL). Need a second opinion on the manipulation process.
While I know Unreal's LE basics, I ought to change the pieces in KFMapEndTextures group, contained in KFGui.utx (Steam\steamapps\common\KillingFloor\Textures); I have a valid reason to, as I plan on resurrecting something I've done before, put on hiatus years back, updates broke a lot of things I wasn't up to redoing.
As you may have guessed I have a testing texture imported in the ''texture container'', say the UTX db (KFGui), alpha channels, mipmaps, everything seems okay. Until I open the game to witness no changes on the "Your team was Wiped Out" endscreen whatsoever (Solo West London).
Surprising the Texture browser displays the texture in tact: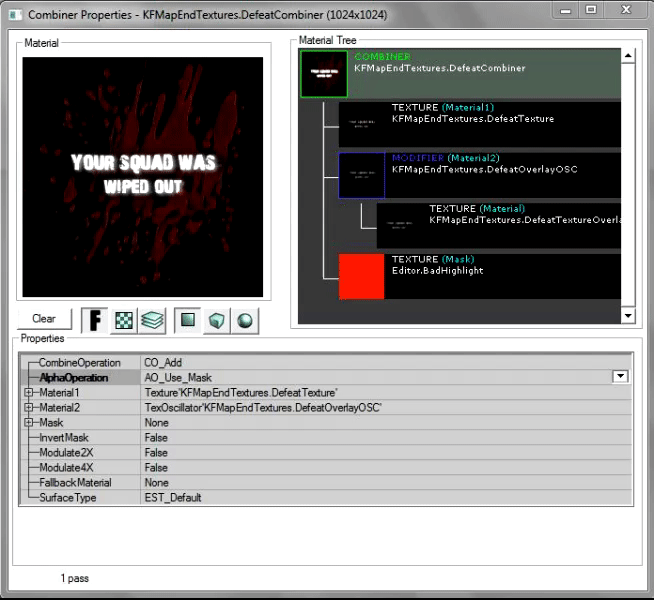 Am I at a bad startk? You know, KFGui has the graphic UI elements, maybe I am locked out of modding the specific?