Nov 27, 2005
1,331
168
0
29
OK so this is probably going to be a fail thread but. I just feel I need to bring this to everyone's attention.
Look at this man. LOOK.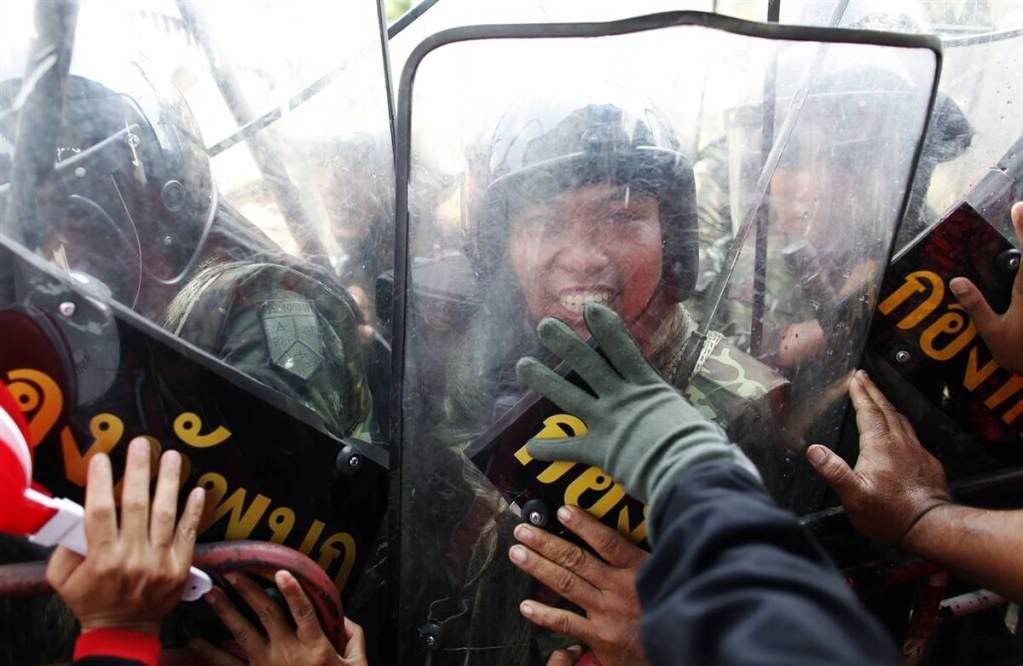 That's right. This man has possibly hundreds of pissed off people in front of him, some of whom have their hands on his riot shield probably trying to harm him. He is grinning. I mean, I for one can't see a single shred of hostility in his face. He's got to be smiling!!
Discuss?