Mar 6, 2006
1,242
16
0
33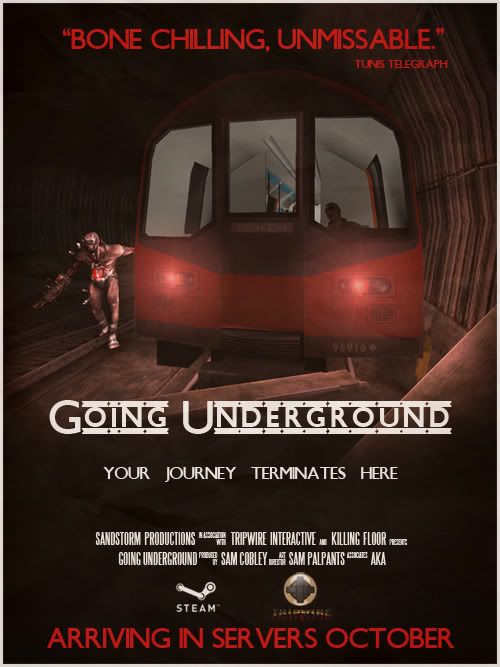 Day 3
Three days ago the Specimen outbreak hit the streets of London. The Metropolitan Police and Armed forces are trying to evacuate what survivors they can out of London to refugee camps. However with the roads blocked an alternative means of transportation is required.
Your task is to enter the nearby Underground station and clear the tunnel network. Underground staff shut the system down when they evacuated, so you need to locate the power grids in order to restore lighting and track power. We also need you to locate a working train which we will need to evacuate the survivors, a squad had already been sent down to investigate however we have received no contact from them for several hours.
Good luck and god speed, you never know what lurks in the darkness…
----------------------------------------------------------------------------------------------------
Current release: KF_Going Underground
Beta 3

Level Design -
Sam "Psycho" Cobley
Artwork -
Sam "Pantsburgh" Palpants
Testing -
<AKA> Clan
, Tyborg, Alex
RedOrchestra.pl
mirrors
.exe
.zip
.7z

PM me to add your server here!
Gallery Here
Last edited: