Next one
:
I was rummaged through some websites for an inspiration for my next level (I had an idea before but it doesn't fit to Killing Floor).
I got stuck in a Silent Hill wiki (hm that's often my source of inspiration - along with the voice of Aaron Lewis
) when I found that picture: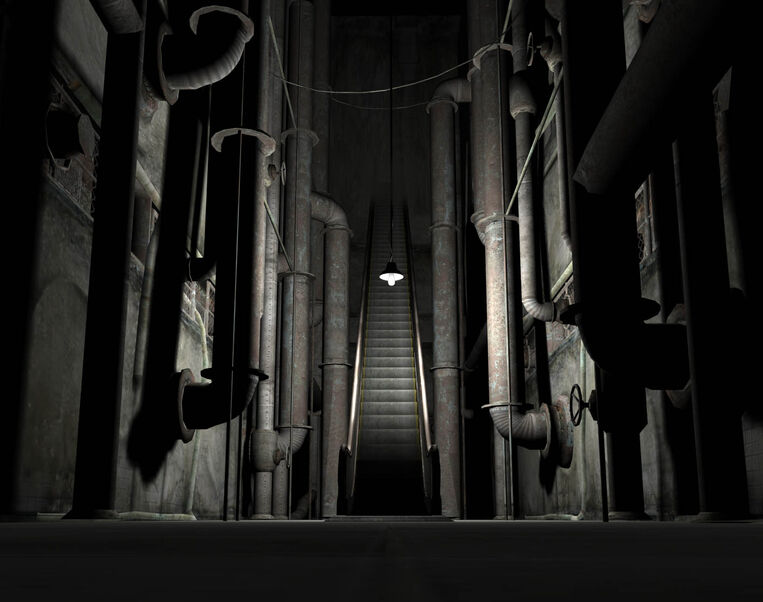 That pictures shows one of the very first areas in SH4. It's the entrance of Walter Sullivan's first otherworld.
So now for my map:
I'm planing to create a clean dismal world full of cement and metal.
There will be a lot of pipes and valves shined by white lights.
EDIT:
By the way, of cause the map name is terrible again
.
------------------------------------------------------------------------
Latest Changes:
I just added some meshes to fill the scenery a little.
I also fixed a bug with the trader doors.
Here are the screenshots:
There are some other screenshots of the map in this thread but that are old ones.
From now on the latest screenshots are in the first post.
And the file (5,62 MB):
http://www.sendspace.com/file/f3po18
Let me know if you find some bugs / exploits / mistakes / failures / pink unicorns / errors.
I go on with my work in the meantime.
Last edited: