We are finally done with our 1st mission map for kf2. This is a revamp of of the older, buggy version i had of this map, that i quickly put together. After 2 months of working on it, we finally have a version to show.
Map Name
: Containment Station OBJ
Play Time
: 15-25 mins
Players
: 1-6+ Players
Version #
: 1.1
Final Version Released CLICK ME
Preview Video
There are a few things to make note of while you play this.
No Respawn or Mid Game Spawning.
Im unable to trigger the trader wave like i used to in kf1 missions, BECAUSE, as soon as a custom zed enters the map, it puts the game into boss wave. Meaning no more trader wave, Thus, no respawns.
Turn Down Your Music to 10%
- Because the music is hardcoded, you need to turn the volume of your music down, so it doesn't blast 1 music track in your face the whole time, 10% seems to be perfect because it puts a tad of music in the background.
FEATURES
2 Endings
- If you collect all the DNA, you get to fight Hans, so keep an eye out.
These are all custom spawns done in kismet, so i had to make difficulty bars for the map, by counting the players in the map.
The more players, the faster the spawns
, the more locations the spawn from, the more bosses, and harder bosses spawn.
Hidden Objective
- Try and find the hidden objective, it will display once you are 1/3 of the way to completing it.
UPDATE LIST
- Increased spawn lengths to give more gameplay in areas
- Added a +6 Player option per request
- Fixed Culling of lights in firehallway
- Fixed spelign erors
--------------------------------------------------------------------------------------
TEMP Screenshots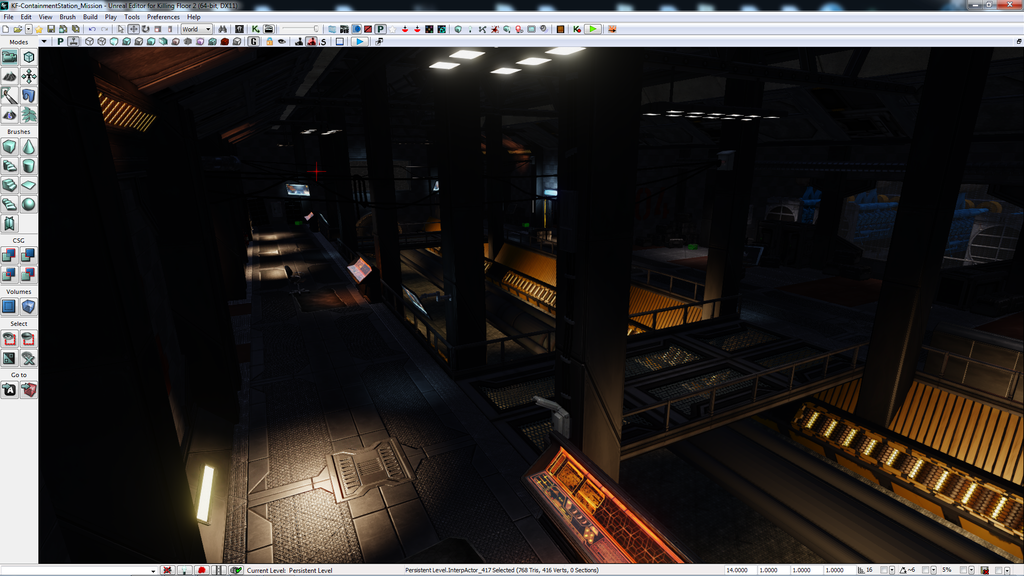 Last edited: