I just bought this Yesterday.
CANADIAN GUN CONTROL.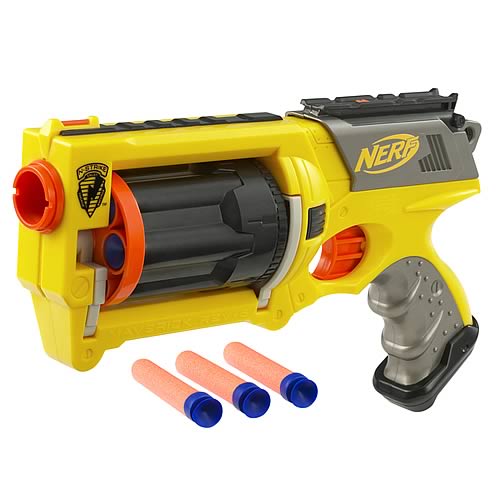 I modded it so the barrels come out farther
I want to buy one for my girlfriend too. They are CHEAP. (15 cdn) and a hell of alot of fun.
I ofcourse thought it would be cool to paint it.
Breaking it in at least 4 places, lots of glue and a total lack of judgement:
I'm a retard.
I managed to stretch a tiny TINY spring and now the slide doesn't retract when I cock it, and for some reason if it slams forward with the piston it shatters the plastic (lots of glue!)
I was going to paint it black first, but I realized my spray black primer went bad.
If this thing cost more than 15 bucks canadian I would hate myself more right now.
Does anyone know were I can get TINY springs?