They converted my long rifle too. As far as I know they converted all in stock M95's to 8x56r. The only rifles that weren't converted were WWI bring backs.
The Nazis supplied 8x56r ammo. I have 500 rounds of 8x56r with the Nazi eagle and swastika stamped on them and the clips. They were made in 1938.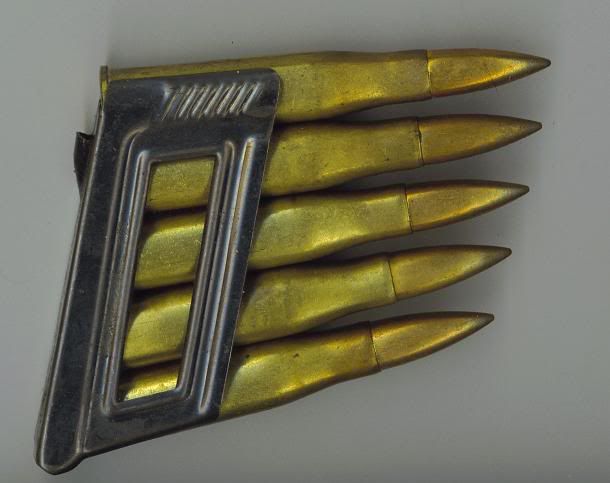 An M95 clip.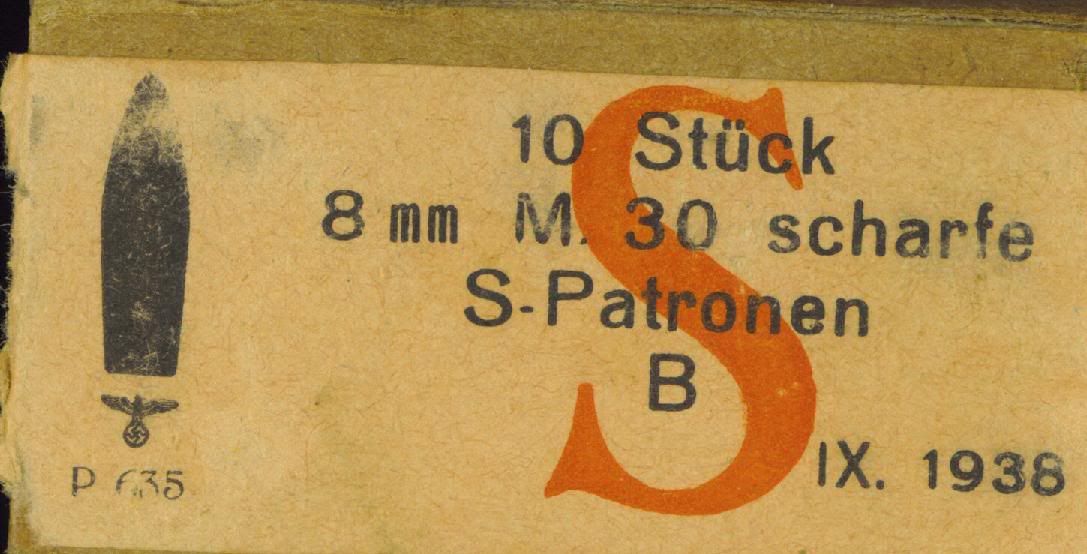 Here is a box lid.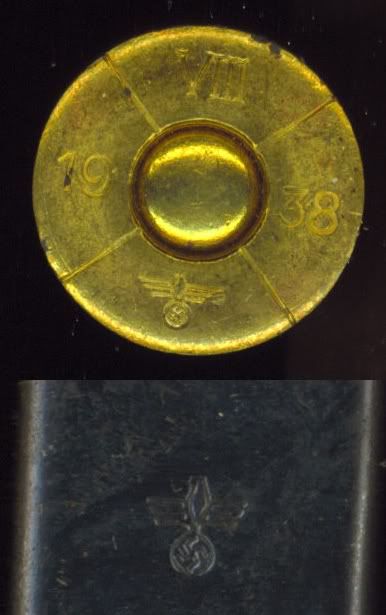 Here is the base of a cartridge, and the back of a clip.