I'm serious, we love KF2 so much. By it looks like devs are just tired of it, aren't you? So many suggestions've been made, and yet you add content SO rarely and so... lazy? Why?
These guns were made a few years ago. They look, sound, and feel (even in video) just astonishing. KF2 SUFFERS of lack of weapons in multiple classes. For example, I really love S.W.A.T., and I'm just bored of those few guns I have there. So.
Amazing AKS-74U. For S.W.A.T.
https://www.youtube.com/watch?v=Q7INNtLaHR8
Franchi SPAS-12. For Support, or multi-perk with S.W.A.T. if you wish.
https://www.youtube.com/watch?v=4w4WAUhIbOc
H&K 416 for Commando, obviously.
https://www.youtube.com/watch?v=-6x8-2WiCJc
Once again I do recommend you to add this nice feature - fps legs. It will add "inside" effect and also that "cool" feeling when you run from FP and look down before jumping somewhere below.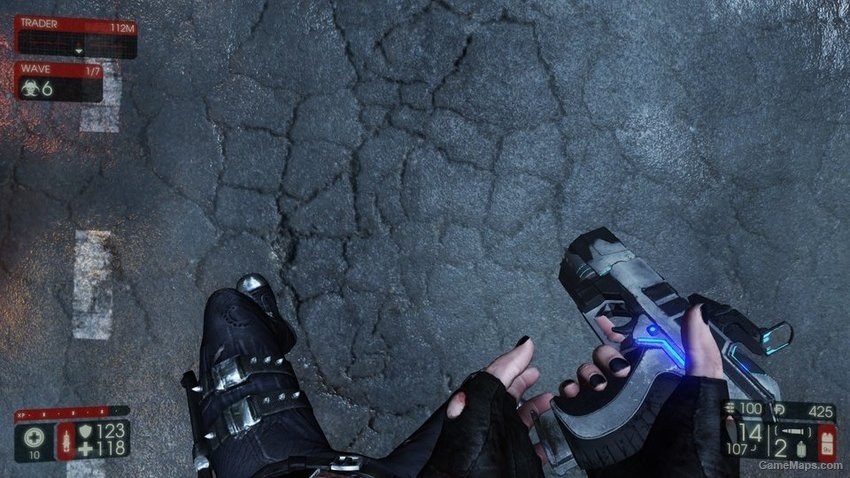 Other small suggestions:
Make more accessoires slots. Why only 3? So I put on helmet, glasses, mask/respirator.... And then I can't equip backpack and arm band? Just why? 5 at least would be nice.
LET US DISABLE TRADER VOICE PLEASE. MAKE THIS FREAKING SLIDER IN AUDIO OPTIONS PLEASE. JUST. FREAKING. PLEASE. Is it really that hard?
Please, don't drop your game, stop being lazy. We all love Killing Floor, and we want you, TI, to keep it alive alongside with us. Thank you.