Now this is particularly controversial among some players over on the steam community forums, but I don't think the Japanese and to a certian extend the Americans are modeled as realistic as they should be.
I think the Japanese should be reworked in the following way
This is directly after reading the Handbook of the Japanese army produced by the U.S. Navy in 1944
http://www.lonesentry.com/manuals/ha...ary/index.html
Rifleman: Take away pistols, give 2x as many grenades . Historically, the Japanese were explosive happy when assaulting, and it also forces the use of melee and banzai far more.
MG's: Instead of an M1919, have veterans get BAR unlocks, again, these are more common to find.
Assault soldiers: Reduce total number to 2-3 per team.
Sl's: Take away submachine guns. The amount of submachine guns is ridiculous. Also, no carbine as an unlock, get either an extra smoke grenade or maybe a Garand.
Engineers: Add this class, as will be explained below; basically a rifleman with more capabilities.
Tl: Veteran unlock should be a Garand, not a carbine.
Things that need to be added:
1. Japanese flamethrower. Despite many claims to the contrary, the Japanese did use a flamethrower, suggest that there be (n-1) flamethrowers of what the Americans have. This will offset the reduction in submachine guns.
2. Tear gas Candle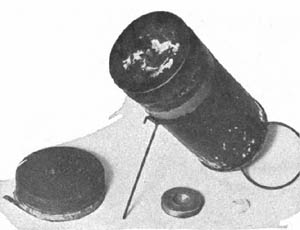 , acts like a smoke grenade, with the effect that it causes complete suppression to anyone around it. Tl and engineer classes should get them.
It makes the Japanese rely on suppression and explosives, and specialized weapons to advance, which is different than american overwhelming firepower.