I have finally had some time To update this and add a new holiday other than Xmas to the total package. Yup, you guessed it Halloween skins!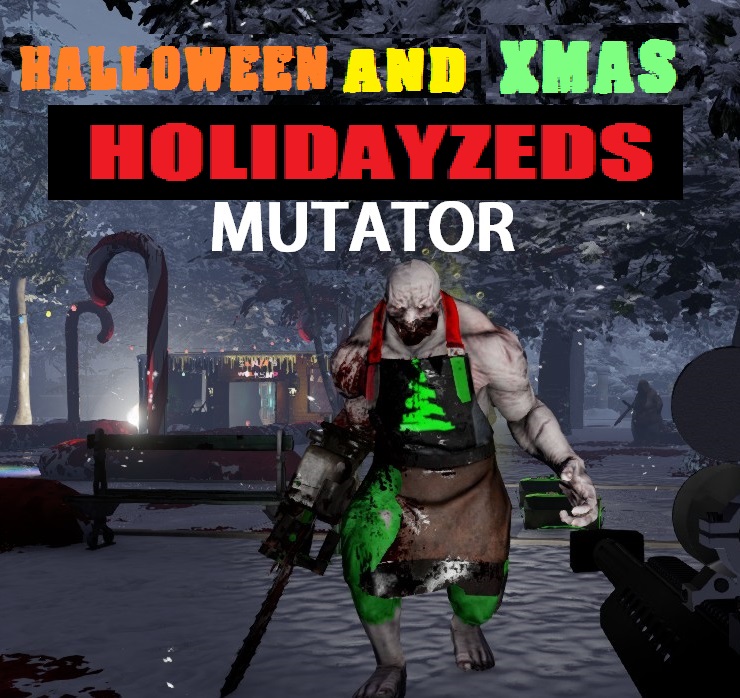 THIRD PERSON CAMERA VIEW FIX FOR MULTIPLAYER AS VER. 1050
Happy Holidays! I wanted to bring some christmas cheer to the game.
These zeds are hardcore so player beware! I have expanded on OSGZEDS and incorporated a spawnrate modifer and timer per wave. You can also set as Bosses to spawn in Bosswave. Server owner and operators can enable this using this method in your server url:
PLEASE NOTE THE CHANGE IN URL FOR MUTATOR USAGE BELOW!
?Mutator=OSGzeds.OSGzeds - .u files and .upk should all be on your redirect.
Clients should be subscribed to this item to see custom textures in game.
Solo play example: open kf-voltermanor?mutator=osgzeds.osgzeds
Put KFOSGzeds.ini in
(..\Documents\My Games\KillingFloor2\KFGame\Config)
DOWNLOAD CONFIG HAS BEEN UPDATED TO MATCH NEW PACKAGE.CLASSNAME!
Download the config file
HERE
[osg.site.nfoservers.com]

Custom Zeds with XMas and Halloween skins:

Happy Holidays Everyone!