So I was experimenting with putting a Russian tank and crew in my map, it worked in Pie, but when I cook it cooks a package called 'AUD_vehicle_Tank_T34' and when trying to run the map on my LAN I get a mismatched AUD_vehicle_Tank_T34 error.
So I got rid of the tank - deleted the tank playerstart and removed any reference to it in kismet but it still cooks this particular file. Does anyone know why this would happen?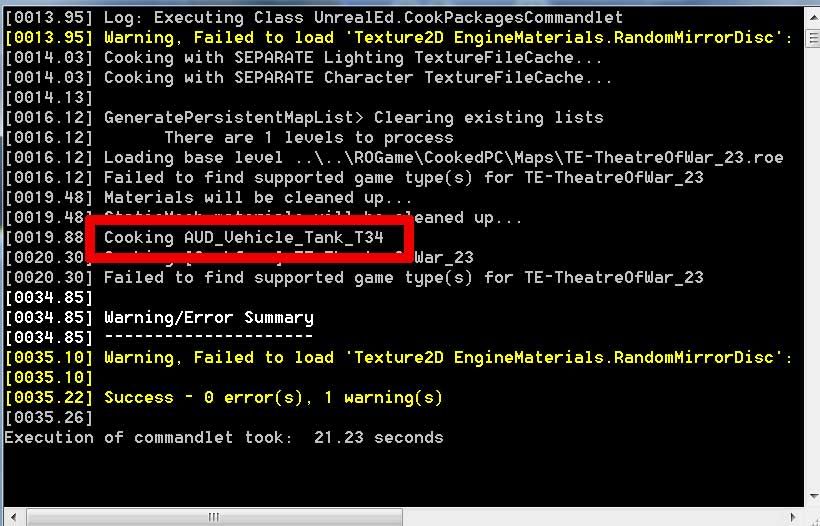 disclaimer: Theatre of War is a working title.