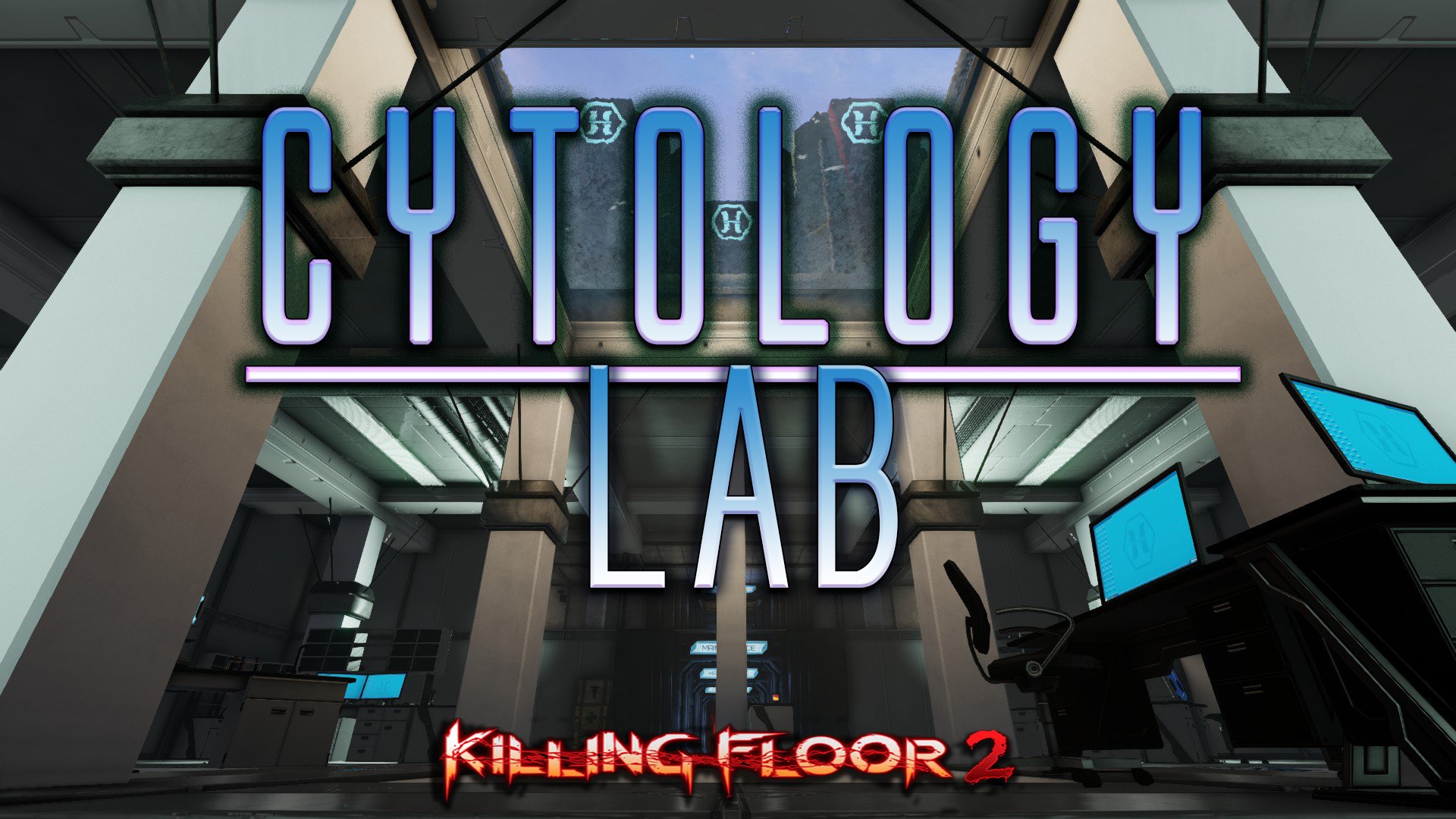 A semi-destructible medium-sized map taking place in one of Horzine's scandinavian bio labs. Traverse a high-tech facility and combat the zed in a variety of different locations, many of which will suffer cosmetic damage from your stray bullets and concussive explosions.
Cytology Lab is an intense and challenging map rich in visual detail and highly optimized for maximum performance (although slow-downs may be expected when using explosive weapons due to the huge number of breakable objects).
The overall map layout uses the classic "horse shoe" design allowing you to endlessly circle the base's perimiter, while multiple connecting side areas and traversible air vents allow for shortcuts, escape routes and resource scavenging.
The end result is a map with a very kitting-friendly gameplay that retains a high skill cap which will challenge even hardened KF2 veterans to stay alive.